Blog
|
June 16, 2022
|
5 min read
7 Benefits of Public Cloud Services for Financial Institutions
In a world where technology is rapidly evolving and security threats are ever-looming, many financial institutions need a partner to maintain a secure, reliable and compliant IT infrastructure. Public cloud services are a viable option for institutions seeking to modernize their IT infrastructure while mitigating cybersecurity risk.
What is Private Cloud vs. Public Cloud?
A private cloud is an infrastructure dedicated to a single user organization, so access is limited rather than being available to multiple subscribers. By contrast, public cloud is an IT model in which on-demand computing services and infrastructure are managed by a third-party provider and shared with multiple organizations using the public Internet.
The variations of cloud infrastructures don't end with public or private. Hybrid clouds combine multiple cloud platforms together, enabling them to share data and applications. Cloud infrastructures in a hybrid environment can include public and private ones, separate public clouds or a combination of multiple solutions. Community clouds are another variation of a cloud computing service environment, but are targeted to a limited set of organizations or employees. For a more in-depth exploration of private and public clouds, read our blog.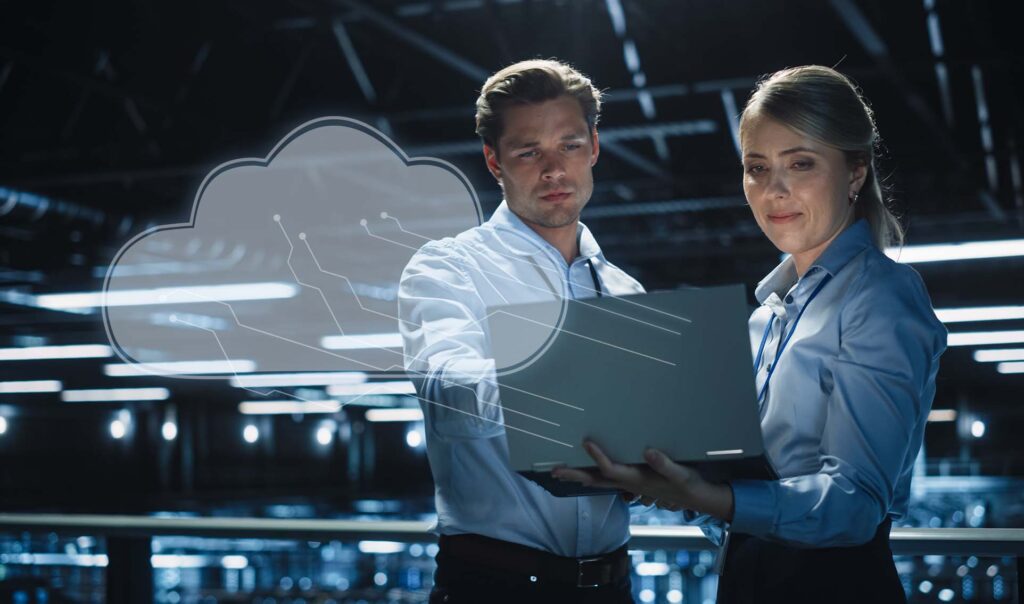 Why Financial Institutions are Migrating to the Public Cloud
Though some might be hesitant to embrace cloud technology, a recent Google study found that more than 80% of survey respondents from financial services companies are "deploying cloud technology as part of their primary computing infrastructures."
According to Gartner, "The ongoing pandemic and the surge in digital services are making cloud the centerpiece of new digital experiences." Therefore, institutions that fully embrace the cloud's capabilities to revise their strategies and better meet consumer expectations are best positioned for success.
Want to learn more about how the public cloud transforms IT strategies for financial institutions? Download our white paper.
Benefits of Public Cloud Services
Building a secure, compliant IT infrastructure in the public cloud isn't a feat many institutions can afford to undertake alone. Partnering with a trusted provider for public cloud services allows financial institutions to reap a variety of benefits, including:
1. Optimizing costs: With the public cloud, your institution can consolidate, eliminate or minimize onsite data centers and local IT resources. Instead of estimating storage or computer needs, your institution can pay for what you use and scale up or down as needed. When you're ready to grow, the capacity is already available without requiring a significant capital investment.
2. Ensuring compliance: The secure and robust platform offered by the public cloud eases regulatory pressure. After all, partnering with a provider familiar with your industry and armed with the certification and documentation needed for auditors and regulators makes the regulatory landscape much more navigable.
3. Leveraging new technologies: The cloud streamlines the implementation of new security solutions—such as endpoint data loss prevention, identity/access management solutions, cloud access security broker (CASB) or enhanced security logging—as well as new ways to access applications, such as virtual desktop infrastructure. With an on-premises approach, your institution could face delays in implementing new technology as you await the needed hardware, licensing or installations. But these obstacles are easily avoided with cloud technology, accelerating your speed to market. The public cloud streamlines the deployment of new technology, allowing you to launch services more quickly and supporting innovation.
4. Minimizing end-of-life concerns: Server hardware and other technology migrated to the cloud become an operational expense rather than a capital expenditure. This approach allows for greater agility, and your technology is no longer tied to a depreciation cycle. In fact, many institutions choose to jump-start their cloud migration when it's time for a traditional hardware upgrade, such as replacing aging computers with virtual desktops.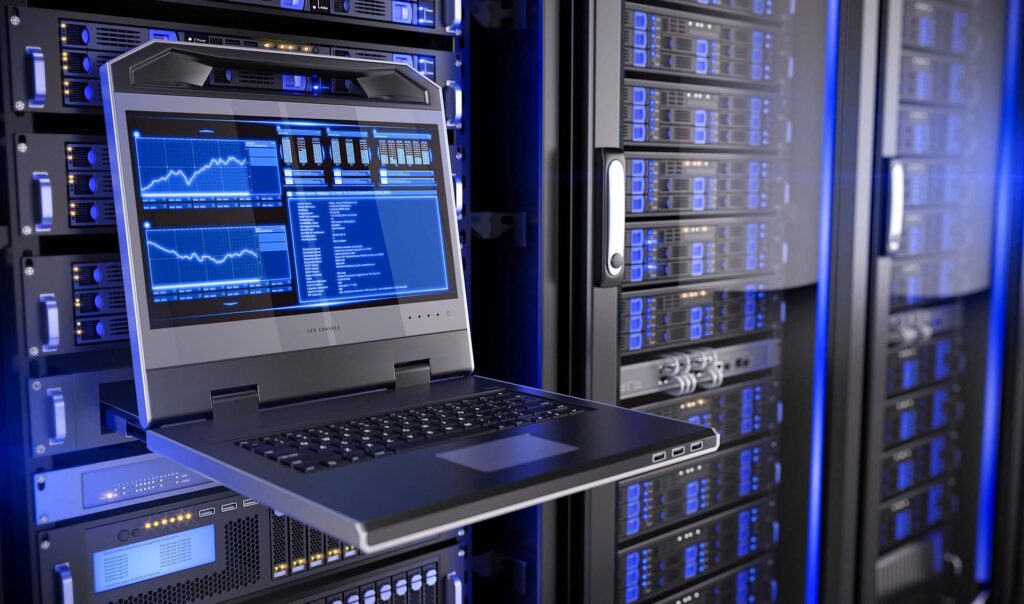 5. Reducing your energy footprint: Since you don't have to expend energy to run and maintain your own servers and equipment, the public cloud can be more eco-friendly than other options. Cloud-based systems are not only deployed on infrastructure optimized to reduce the overall climate impact, but also on more efficient infrastructure with higher hardware utilization rates.
6. Enhancing business continuity: A natural disaster in your area could threaten your on-premises servers. Cloud disaster recovery allows for geographical separation of your servers, minimizing the risk that a single catastrophic event would render your data inaccessible. Additionally, your hardware and software are highly available within a cloud infrastructure, and secure access to systems can be configured if a location is unavailable. Even if a single server malfunctions, the redundancy of operations offered by the public cloud allows another piece of hardware to take action without negatively affecting the customer experience.
7. Enabling a remote workforce: Since systems are highly available, users can seamlessly and securely access systems when working remotely. Cloud services enable users to access corporate data or systems using secure access methods, including VPN and virtual desktops with additional layers of protection like multi-factor authentication, conditional access policies and data loss prevention integrated with the solution. Since it's becoming increasingly difficult to attract and retain talent, offering remote work extends your talent pool beyond your geographic area—and cloud technology streamlines this process.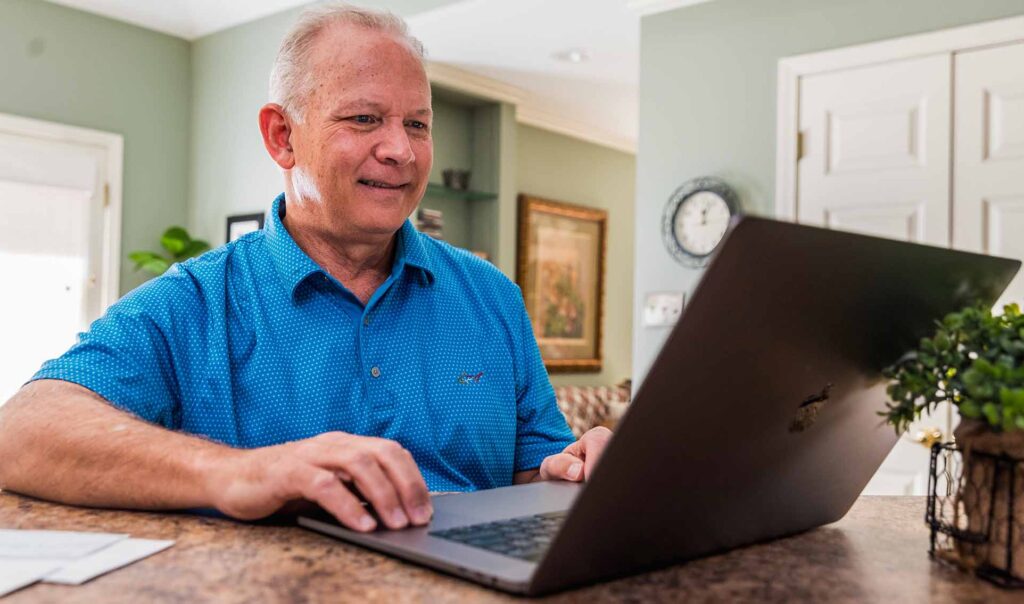 Examining Cloud Security
Migrating systems into the cloud, including applications, hardware and infrastructure, generates several security benefits. For instance, cloud systems allow better monitoring capabilities. Providers often utilize real-time monitoring to detect and remediate more incidents due to enhanced logging and alerting options. With cloud technology, providers can better monitor who logs into administrative systems as well as any changes made to configurations. These monitoring efforts offer more granularity than similar non-cloud systems.
If you partner with a trusted cloud provider, take heart that these companies invest large sums of money into optimizing their cloud offering. They have the resources, talent and technology to consistently improve cybersecurity measures and, in turn, enhance protections for your institution.
Preparing to Embrace the Public Cloud?
There is no one-size-fits-all path for cloud migration; your institution must weigh the benefits and challenges to decide what makes sense for your IT goals and available resources. As your institution determines whether the public cloud is right for you and develops a cloud migration strategy, consider the following questions before partnering with a cloud provider:
How long has the provider been in business?
Do they plan to keep providing this service?
How easy is it to move to another vendor?
Does the provider have experience interacting with regulators or auditors?
Where is data stored and how is it transmitted?
How will applications function in the cloud?
The cloud allows your institution to transfer day-to-day maintenance and responsibility for the environment to the cloud provider. And once you partner with a trusted provider, your institution can focus on key business functions instead of your IT infrastructure—all while having full confidence in the security protections.
Want to Learn More about the Benefits of the Public Cloud?
Download your copy of The Virtual Migration: How the Public Cloud Transforms IT Strategies to find out how the cloud will modernize and simplify your approach to IT.
Ben Reeser is a senior solutions architect at CSI.