Although there's a near-universal understanding of its importance, many banks struggle to implement a forward-thinking digital banking strategy. Even defining digital transformation can be tricky, as the appropriate definition varies from bank to bank.
This blog walks you through the digital transformation essentials. Read on for tips to support your digital strategy and create exceptional digital experiences for prospects, advocates and everyone in between.
What Is Digital Transformation in Banking?
When we talk about digital transformation, we're really talking about a shift in mindset regarding the entire banking experience, from backend processing to how customers engage with their bank. Rather than simply implementing digital tools, this requires institutions to:
Become a data and analytics leader with a holistic view of customers and performance.
Elevate customer experiences to rival leading digital experiences in other industries.
Foster innovation by embracing new ideas and processes that are more likely to set them apart.
Leverage modern technologies that drive efficiencies and adaptability.
Upgrade systems and processes to make life easier for frontline staff and customers.
Reskill their workforces to confidently leverage digital tools and improve service.
A digital-first mindset can transform archaic approaches to procedures like identity verification and customer acquisition and make your institution more efficient. But financial institutions need to also reevaluate backend processes and policies through the lens of whether it supports a seamless digital experience for customers.
Watch our on-demand webinar to learn more about how to overcome the most common obstacles.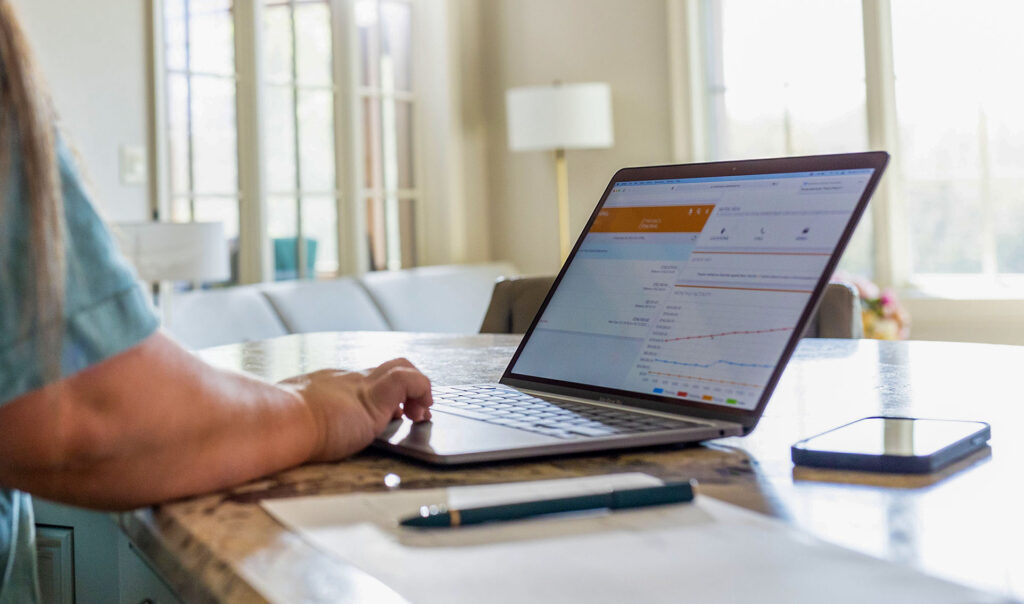 Gaining New Customers
Meeting modern digital demands requires consistency, simplicity and an engaging user experience throughout the customer lifecycle. Yet, it's easy to forget that the digital experience begins before they ever become customers. Aim for the following to attract prospects and convert them into customers:
Drive them to your bank's website.
While customers still look to their community to determine where to bank, a large portion of that community exists online. SEO and social media best practices will boost your internet visibility and support what familiarity with your bank already exists. Ultimately, these techniques broaden your reach.
Make the right impression with your website.
Time reported as early as 2014 that it takes less than 15 seconds for visitors to judge your website. Attention spans haven't grown since then, so a solid first impression is imperative. Remember that as the face of your institution, your website signals your digital preparedness, and many potential customers will see your website as a preview of your digital banking experience.
Deploy a user-friendly, ADA-compliant interface.
Add a visual flair to capture visitor's attention.
Prioritize search and navigation abilities that include predictions and recommendations.
Post content that showcases your unique story, front line staff bios, community involvement and what sets you apart.
Offer product comparisons or virtual assistants that facilitate easy purchases.
Include dynamic content based on the customer profile and location.
Provide digital customer service touchpoints like online chat and live video.
Facilitate a simplified digital onboarding experience.
Customers increasingly compare their banking experience to less complicated or regulated companies like Netflix, Amazon and Apple. Therefore, a simplified digital approach to customer onboarding has been proven to reduce abandonment rates and lead to more accounts. The COVID-19 pandemic has made the need even more pressing, with digital account opening experiencing a growth rate of 16% while non-digital account opening has seen a 9% decline.
Provide a clear view of products and offerings.
Customize questions for interest and related features.
Enable ID uploads for accelerated onboarding.
Require biometric authentication to instill confidence.
Establish a seamless digital experience between devices.
Digital Service and Engagement – Customer Retention
Customers that don't find a digital-first experience across every element of their customer journey may look elsewhere. Mastering customer-centric banking techniques attracts new customers and transforms existing ones into your greatest advocates.
Prioritize genuine digital customer service.
Digital service doesn't mean losing the human element that maintains the emotional connections that set you apart. In addition to providing an intuitive platform from the jump, make banking with you easier through:
Chat features that allow customers to interact with your bank throughout the digital experience
Live video capabilities to draw deeper connections and solve complex issues
Co-browsing capabilities to eliminate walkthroughs and customer frustrations
Chatbots to handle those simple questions that don't require banker expertise
Drive customer engagement.
Since customer interactions have been migrating from traditional to digital channels, banks need to tackle customer engagement primarily through their digital experience. Creating personalized and valuable interactions drives retention and overall satisfaction. Gallup also found that engaged customers represent 37% higher revenue.
Promote actionable, educational content that makes it easier to understand financial wellness.
Drive loyalty programs that provide incentives and motivate mutually beneficial behavior.
Gamify customer engagement, making it fun and rewarding to take control of financial fitness.
Take a digital-first approach to cards, your customers' most common transaction engagement.
Digital Banking Security – Protecting Customers
Customer experience may reign supreme, but one security breach can undo the reputation that banks have built with their customers and communities. How do you offer that exceptional experience without adding unnecessary friction?
Meet digital security table stakes.
The Federal Trade Commission received 1.4 million reports of identity theft last year. Since fraudsters constantly seek out customer information, most customers understand that security precautions must be taken. For banks, some are non-negotiable. Simple challenge questions like a mother's maiden name won't cut it anymore.
Require out of band authentication, or one-time passcodes, to minimize password risk.
Leverage card controls, digital issuance, and push provisioning to strengthen card security.
Activate biometric identification such as thumbprint scanning to enable secure digital banking access.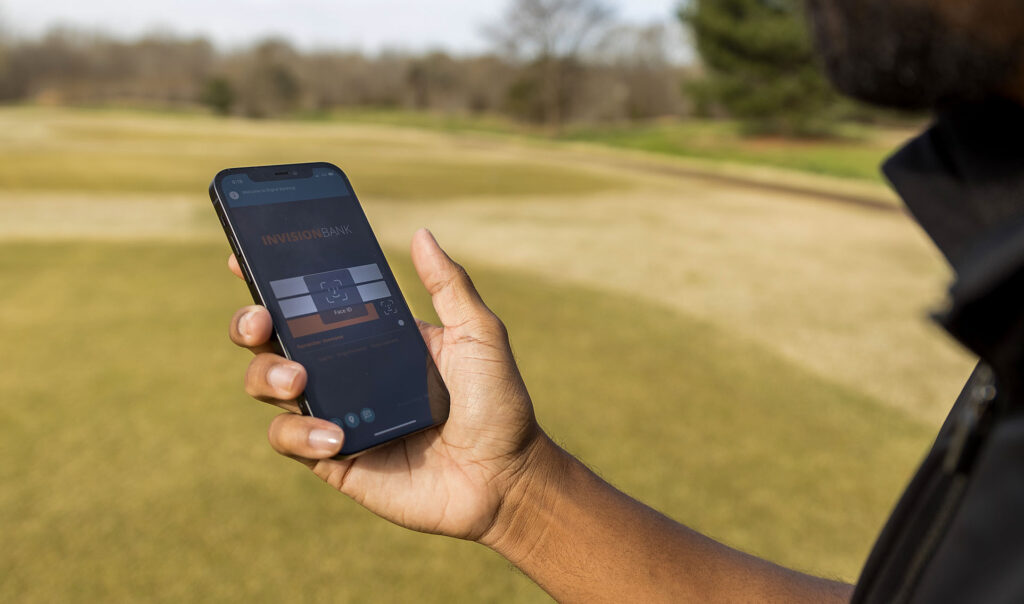 Raise the digital security stakes.
Given the need, financial institutions would be wise to further enhance their digital security beyond the basics. Consider these techniques to protect consumer data, reduce fraud and improve the customer experience.
Use behavioral analysis to detect anomalous behavior and stop fraud in real time.
Scan for password breaches and empower customers to change at-risk passwords.
Analyze such passive biometrics as keystroke patterns or pressure applied to a phone.
Emphasize and educate.
Beyond technology, knowledge is the greatest weapon to prevent cybercrime and protect your digital banking customers. Digital channels are the perfect place to educate customers about securing their information and spotting red flags. In so doing, education also drives comfort with digital channel use for those who may still be on the fence.
Digitally Transforming the Customer Lifecycle
A successful digital strategy must account for all of the above but maintain a sense of flexibility and adaptability. At the end of the day, if done right, it will improve the experience and effectiveness for your customers and frontline staff.
Read our Digital Transformation White Paper for a deeper dive into customer-centric banking, digital transformation of core processing and how to drive customer satisfaction.
Steve Kent is the Senior Director for Digital Strategy at CSI.