Blog
|
April 28, 2022
|
6 min read
3 Digital Banking Strategies to Drive Customer Engagement
Ongoing improvements and expansion of digital banking are redefining consumer relationships with their financial institutions. This paradigm shift has led to an ongoing concern – how can financial institutions make up for dwindling interpersonal time and meaningfully build consumer engagement?
Digital engagement is a process that requires multiple touchpoints and mechanisms to facilitate. This blog discusses the critical elements of each and customer engagement strategies to elevate relationships.
For a broader view of customer-centric banking, read our digital transformation white paper.
What is Digital Customer Engagement?
In CSI's 2022 Banking Priorities survey, 85% of banking executives reported increased digital channel usage at their institution. Similarly, Business Insider expects digital banking users in the U.S. to rise to 75% of the population this year.
Digital engagement consists of all the meaningful ways your bank embraces these trends to elevate interactions with consumers. Do customers actively use your digital channels and form real connections with your institution?
In today's competitive market, your answer to that question matters. Engaged customers are more likely to become your best advocates. Recent Gallup research on retail banking also suggests that "fully engaged customers net an additional 23% of revenue."
Finding methods to unify digital functionality into a streamlined, user-friendly experience is pivotal to the success of your digital platform and maintaining customer relationships. However, since this undertaking encompasses a wide variety of products and services, assessing and improving engagement can be a hefty task for banks to tackle on their own.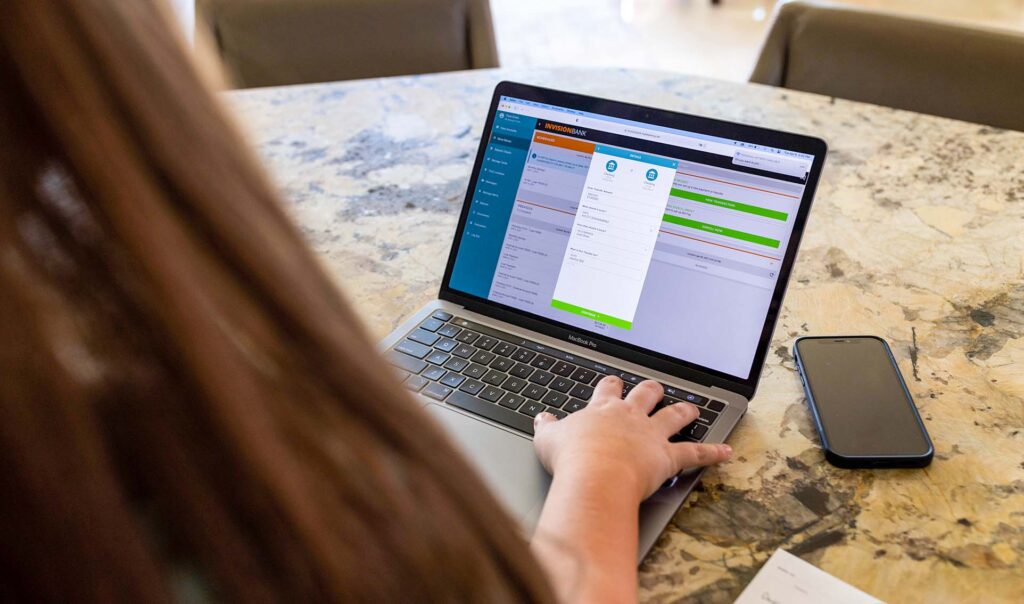 Brand Loyalty – Why Engagement Matters
Making customers "sticky" has always been a focus for financial institutions. Since many banks provide the same services and similar rates, building lasting relationships requires you to differentiate by generating a unique and satisfying experience tailored to your customers.
When customers choose to stick with your institution, there are two main reasons: convenience and heavy use of your products. Increasing engagement through your digital platform leads to both, encouraging further use of tools like bill pay, P2P and PFM.
Remember, industries outside of banking heavily influence consumers' expectations surrounding their digital experience. Banks that personalize their offerings, guide customers through their finances and provide essential tools for success are far more likely to win and retain business in the long term. BAI estimated that banks focused on creating a customer-centric culture are 60% more profitable.
Since engagement is such a large and abstract concept, let's break down the products and features in today's market into three categories.
Digital Banking Self-Service
Giving customers access to features beyond transfers and bill pay allows for efficient interactions that prevent friction and help build engagement. For example, customers should be able to easily use:
Account balance and history retrieval
Messaging
Profile management
Digital account opening
Mobile deposit
Card management
Dispute submissions
These and other digital solutions give customers ownership and prevent lengthy calls or branch visits. They can be especially beneficial for those with unusual schedules or who live far away from their bank.
However, Javelin Strategy found that nearly half (49%) of digital banking customers complain that their bank's app makes it difficult to find the features, services and account information they need. So, the goal is ultimately to make self-service not only available, but intuitive.
It's critical that your digital banking platform offers robust support and search functionality to guide customers to what they need. Chatbots are also a good start, though by no means a fix-all. Used strategically, they can ease any strain on your frontline staff and expedite service for some customers.
For example, potential customers can interact with an AI-powered chatbot on your website or mobile app to learn more about applying for a loan. The bot collects information, answers questions and provides an option to securely pass the data to a loan originator via several channels.
Digital Banking Communication
Impersonal interactions can contribute to disengaged customers or members, but effective digital communication can help your institution create emotional connections and set itself apart.
Fortunately, digital communication options have also expanded in recent history to include secure messaging and video conferencing. Today we also see screen-sharing capabilities cutting down on communication barriers and misunderstandings between customers and support staff.
According to research firm Celent, the most effective digital communications strategies balance the technological and the human to include:
Skills-based routing
Co-browsing
Digital account booking
Live observation
Secure file sharing
Digital signatures
By providing a secure end-to-end communication platform that leverages the above, bank employees can serve customers better and immediately know where the communication originates. The key is to provide self-service when customers want it and human connection when they need it. A unified communication solution with a holistic communication strategy are powerful tools to accomplish this.
Personal Financial Management Tools
According to a recent Aite-Novarica study, 5 in 10 consumers worry about the amount of debt they have, whether they'll be able to pay it off and how that struggle will affect their overall financial well-being. The research firm also found that over 60% track day-to-day finances through digital banking.
Your financial institution is uniquely positioned to offer guidance and promote financially healthy behavior to customers. Focusing on financial management and financial wellness resources helps illuminate your customers' financial picture and engage them with your digital platform.
A useful personal financial manager empowers customers to interact with the data to create budgets, goals and more. Consider that the average consumer has many financial accounts between deposits, loans, retirement and other assets. What if those disparate accounts were aggregated and accessible from one location?
Many third parties, like Quicken and Mint, already vie to create that centralized platform, with valuable financial insight and meaningful displays of assets and liabilities. Again, financial institutions could lead by providing access to not only their own accounts, but also all other accounts and information customers need for accurate financial summaries.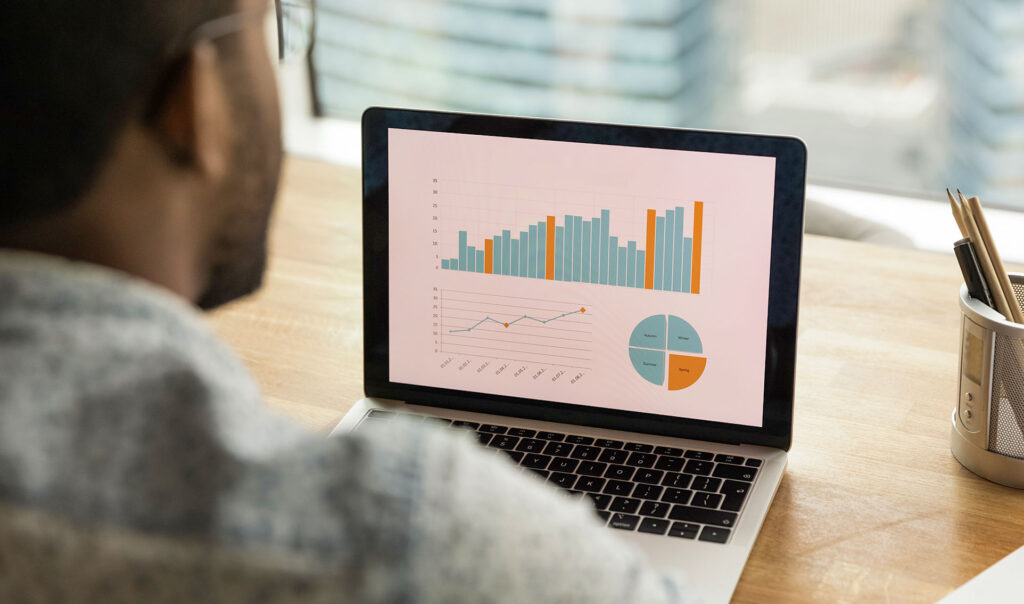 Looking Ahead – Gamification in Banking
Some institutions are beginning to engage customers through gamification and incentives. This sphere is being strongly influenced by outside markets, like retail and social media, either already providing or working to provide a gamified experience.
Gamification can mean many things, like a points system, lottery, progress charts or badges. Typically, these are made possible through partnerships with tech-savvy providers. By making banking more "fun," customers are encouraged to return to digital banking for reasons other than their usual banking needs.
While many already gamified industries differ from banking, those same industries compete for your customers' engagement and attention. So, while this hasn't yet been a high priority for banks, many expect it to become a more frequent talking point for vendors in the financial engagement space.
Transforming the Digital Experience with Customer-Centric Banking
Upgrading the digital banking experience is a great way to differentiate your institution from competitors, garner new customers and keep existing ones. As the industry continues to explore engagement and make improvements, an array of experiences will emerge to suit a variety of end-users.
Developing a strategy ahead of time for encouraging engagement and putting the customer first sets you ahead of the curve. For a guide to driving engagement through a customer-centric banking model, check out our white paper.
Shelby Isert serves as Product Manager for Digital Banking, with her efforts mainly focused on developing the CSI Digital consumer engagement and financial wellness strategy. Her inside knowledge of consumers and financial institutions' needs has helped her develop the skillset required to grow products that cultivate a great user experience and improved engagement. During her career, she has led several conversions and launches for various products, including digital banking, credit card and tokenization services.