Blog
|
Jan. 5, 2023
|
6 min read
4 Cybersecurity Challenges and How to Overcome Them
From ransomware to cloud misconfigurations, financial institutions and other organizations face no shortage of cybersecurity challenges. But how should institutions strengthen their cybersecurity defenses and overcome these challenges?
Read on to learn about four major cybersecurity challenges in the financial services landscape and how institutions should deploy layers of defenses to bolster security.
Want more information about cybersecurity? Download our white paper for insight into top threats and strategies to strengthen your cybersecurity posture.
Cybersecurity Challenge #1: Ensuring Network Visibility
With threats emerging from every angle, institutions should think about security from a holistic perspective. If an institution focuses on specific areas in its network or seeks to satisfy minimum compliance requirements, it may miss the bigger picture of its cybersecurity posture.
Many financial institutions and other organizations embraced hybrid work during the pandemic, adjusting their security settings and allowing remote data access as employees worked from home. Today, a hybrid model is commonplace, with many organizations enabling fully remote employees or allowing employees to work from home a few days per week. Although employees enjoy flexibility, organizations must also remember that this introduces risk as employees access data and systems from outside the network.
From a security perspective, organizations should have broad network visibility into connections and systems, including monitoring how users are logging in and accessing data. Security Information and Event Management as a Service (SIEMaaS) monitors these in-office and remote users, systems and software applications to establish a baseline for behaviors and ensure no suspicious activity is detected. This precaution gives institutions a comprehensive view of their network security while satisfying auditors and examiners who now expect monitoring of all activity, not just critical applications.
Since many financial institutions face challenges in finding and retaining qualified talent for cybersecurity-related roles, the need for a trusted partner in cybersecurity monitoring remains critical. SIEMaaS provides actionable intelligence and the full context of activity on a network, allowing an organization's security team to mitigate risk as soon as it's detected. For example, if a SIEM detects suspicious activity, the security team receives an alert prompting them to investigate and remediate the issue in real time. This process protects the network while alleviating the burden on the institution's internal staff.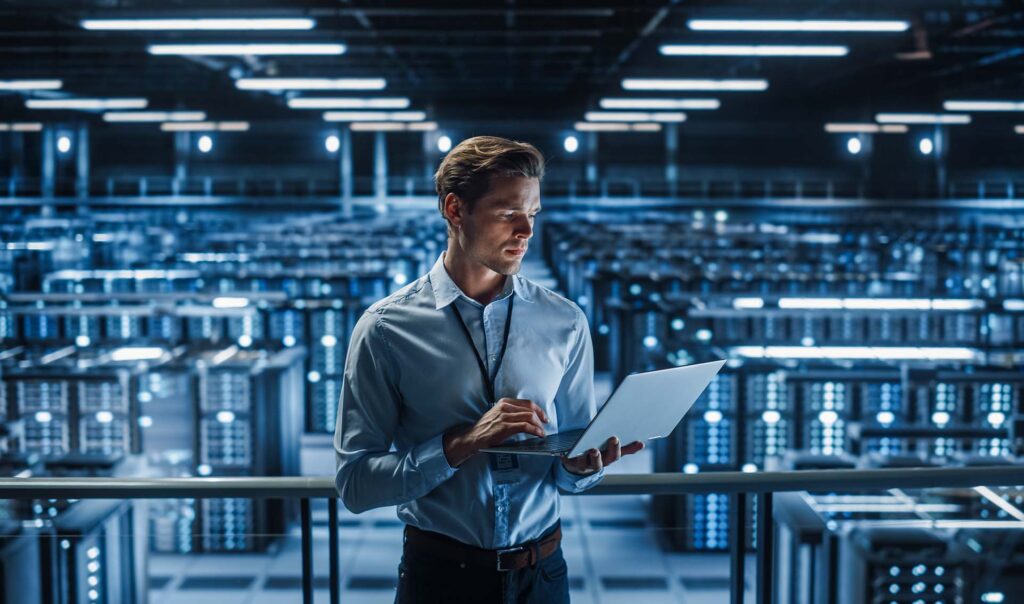 Cybersecurity Challenge #2: Controlling Data Access and Preventing Data Loss
As more institutions migrate applications to the cloud, data continues to move around and is now distributed where it wasn't before the pandemic. The prevalence of hybrid work has led to data and critical assets distribution throughout networks, and remote users often access or store corporate data using their own devices.
The accelerated use of application programming interfaces (APIs) without vendor due diligence and proper safeguards also contributes to the increased risk of distributed data. APIs allow data from multiple systems to seamlessly communicate, delivering gains in efficiencies and automated workflows. When an institution uses APIs to pull data into its system, they may bypass security controls built into certain platforms. But institutions must ensure their data always remains secure and have protections to prevent data from leaving the network.
Managed data loss prevention (DLP) mitigates concerns about data sharing by identifying sensitive information and applying policies to prevent data from leaving the system. This includes preventing data from being copied to online repositories, transferred to USB or network locations or even printed. DLP software allows for the implementation of granular policy controls to ensure data is where it should be. Since DLP tools are cloud-native software, they do not take up valuable computing resources.
DLP software also integrates into other cybersecurity monitoring tools, including SIEMaaS. This integration allows visibility into out-of-network data transfers, whether purposeful, inadvertent or malicious, so an institution can shut it down.
Cybersecurity Challenge #3: Mitigating Endpoint Vulnerabilities
Most institutions have protections in place to secure critical servers and other hardware, but that protection doesn't always extend to endpoints, or any device that can connect to a network. As a result, endpoints are particularly vulnerable to cyber threats such as ransomware.
A typical ransomware attack happens as follows:
An employee receives an email that looks legitimate but is a phishing attack, and the victim is prompted to click a link or open an attachment.
By clicking the link or opening the attachment, the employee makes a connection to an Internet site that will exploit a vulnerability on that workstation and inject code.
From there, the ransomware scans the network in search of opportunities to expand and execute its payload.
If an institution is lucky, the attack will render a part of its network inaccessible and require a paid ransom in exchange for access. But if an institution is unlucky, the cybercriminal will exfiltrate as much data as possible and sell it on the black market—regardless of whether the institution pays the ransom.
Though most cyberattacks start with an endpoint vulnerability, user behavior remains a meaningful component. While looking for anomalies in user behavior will alert an institution of a security incident, providing education will prevent users from clicking on the malicious link or attachment in the first place. Employees are among the first lines of defense to prevent attacks, and institutions should provide training for identifying and responding to the latest social engineering tactics.
A security-focused culture is especially critical if employees work remotely, as it helps defend an institution's extended network. Making sure staff knows what to do if they encounter an unusual or suspicious email in their inbox could make the difference between a small security concern and a major breach.
In addition to cybersecurity education, endpoint detection and response (EDR) is another valuable tool to enhance protection and thwart attacks. EDR monitors specific endpoints and identifies anomalies to block malware using more advanced threat intelligence than traditional anti-virus solutions. EDR solutions also produce event logs that can be correlated and fed into a SIEM, offering enhanced insight.
Cybersecurity Challenge #4: Enhancing Cloud Security
Migrating systems and applications to the public cloud delivers a variety of benefits, including efficiency gains and increased availability. While the cloud also provides security benefits, cloud attacks or security incidents generally result from miscommunication on servers or a lack of appropriate security controls. In other cases, bad actors successfully exploited default configurations remaining in effect.
Since users can connect from inside or outside the network, the cloud provides availability and accessibility—both beneficial from a business continuity perspective. However, the ability to connect and access data from anywhere could introduce security concerns, making proper security configurations critical.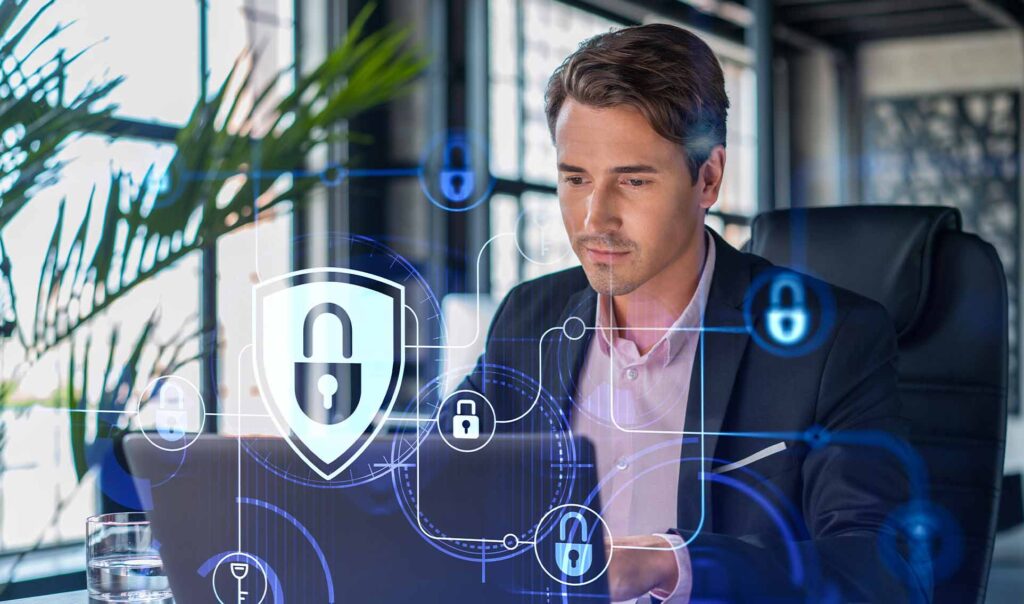 As institutions consider cloud migration, partnering with a trusted cloud services provider affords the benefit of their knowledge, experience and security expertise. Public cloud services offer 24/7 monitoring of activity on a cloud network to ensure no unusual activity occurs, and providers often use real-time monitoring to detect and remediate incidents. Further, providers invest significant resources into optimizing their cloud offering and have the necessary talent and technology to continually improve cybersecurity protections, which benefits the institutions relying on them.
Facing Top Cybersecurity Challenges
Keeping a pulse on the latest threats helps institutions mitigate cyber risk and stay one step ahead of cyber criminals. And institutions that embrace holistic monitoring will be empowered to make the best security decisions and responses.
Learn more about how your institution can navigate threats in the financial services landscape by downloading our white paper.
Sean Martin is director of Product Strategy, CSI Business Solutions Group for Managed Services. He has worked to establish cybersecurity programs for financial institutions for over 15 years. Previously, Sean has served as Network and Security Operations Manager, Product Manager, and various engineering roles since 2001. In his role, Sean identifies and implements solutions designed to maximize security and profitability for financial institutions. Sean speaks regularly on a variety of financial technology issues, ranging from managed services to IT security best practices.