Blog
|
Jan. 12, 2023
|
6 min read
Why Open Banking is Driving the Future of Financial Services
Over the past fifty years, banking technology has moved from back offices to frontline bank staff to the hands of consumers. Today, that technology is moving even further out, weaving an interconnected ecosystem of financial institutions, customers, technology companies and businesses that produce innovative products faster than ever.
Open banking makes these trends possible. This system allows third-party technology developers (like a core technology vendor or specialized fintech) to access a bank's data and provide it with specialized products. Banking data is no longer confined within an institution's walls. With open banking, financial data and capabilities are everywhere.
This blog offers an overview of the implications for traditional financial institutions and the opportunities in open banking. Refer to our white paper on a successful core partnership to learn more about how to get the most out of these technologies.
The Evolution of Open Banking
In the not-so-distant past, bankers were adopting mainframe-driven green screen terminals in their branches. These interfaces and core designs essentially recreated paper banking and were, for the most part, reserved for back offices.
Throughout the 80s, 90s and early 2000s, that technology moved outward. As brick-and-mortar banks boomed and digital consumer banking via the web started emerging, banks began to digitize.
Then the internet became more accessible to consumers and businesses. With the rise of smartphones, digital and mobile banking began to take over. More user-friendly interfaces replaced the traditional core interface, and banking products expanded and became more focused on consumer and business needs. Banking was then in the hands of the customer.
Today, we've entered a new era that pushes banking even further. This new banking era involves secure, automated and near real-time data transmission between banks, customers and businesses. That's where open banking and related topics like Banking as a Service (BaaS) and platform banking come in.
For many banks, it's no longer a question of whether to pursue open banking but how to optimize the investment. In fact, The Digital Banking Report found in late 2021 that 74% of financial institutions were already investing in improved infrastructure to support open banking.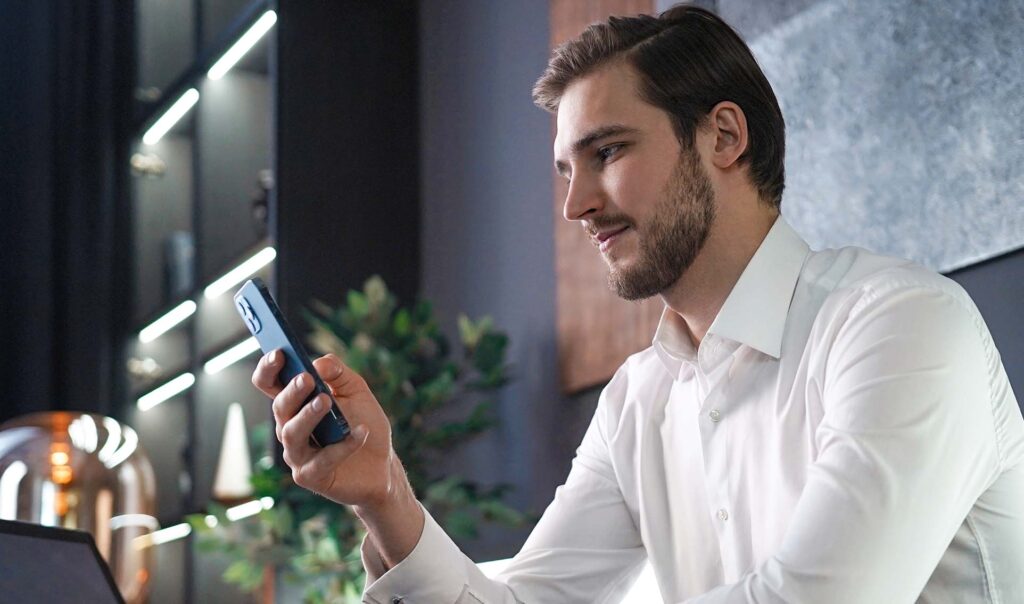 What is Open Banking?
There can be some confusion over the terminology, but open banking is an umbrella term that encompasses every banking use of Application Programming Interfaces (APIs) to share data. This software is familiar, and some banks may be surprised to know that although they haven't referred to their practices as open banking, they've embraced the model for years.
Open banking APIs enable many different services through bank data exchange, including financial services like payments and account management, embedded credit score ratings, onboarding identity verification and many more. In short, they enable the digital banking services that today's customers expect while simultaneously adding technology to aid employees with backend processes.
The most common open banking strategy is banking as a platform, also known as platform banking. This model involves a financial institution connecting new technologies (typically from its core technology provider) to its central enterprise core technology. Applications include, but are not limited to:
Customer Relationship Management (CRM)
Lending
Electronic Funds Transfer (EFT)
Automated Teller Machines (ATMs)
Document Imaging
General Ledgers
Deposits
Digital Banking
BaaS is another open banking application that has recently gained steam. BaaS uses the foundation of open banking to enable banks, their core vendors and a nonbank organization (often a fintech) to create new financial products or provide financial products in new environments.
Neither platform banking nor BaaS are synonymous with open banking. Instead, consider each of these models as an example of what open banking can do.
Why Does Open Banking Matter?
In today's competitive landscape with increasing customer expectations, financial institutions must be flexible and adaptable. Open banking offers financial institutions adaptability, as it enables them to:
Incorporate new technologies – Financial institutions may not always have the time or resources to build new digital products, so connecting with a technology provider helps them more easily "plug in" new offerings without needing develop them internally. Transforming the core into an upgradeable platform also enables institutions to add those modular features, like video chat, digital account opening or real-time transfers much faster.
Consolidate data and use it – APIs create a "universal language" to share data, which can connect all banking systems and processes in real time. With centralized behavioral and transactional data accessible by CRM and analytics dashboards, institutions can better determine customer needs and even use journey mapping to determine where potential customers are lost. Meanwhile, this same data can be presented to consumers, allowing them to gain insight into their financial health and opportunities they may want to consider.
Automate backend processes – By consolidating data from previously disparate systems, financial institutions eliminate dual data entry and gain time to focus on customers. In addition to decreasing the likelihood of mistakes, open banking can also offer pre-built workflows and task automation. For instance, an account opening system connected to an open platform can automate data entry for returning customers and use auto-decisioning to review credit and fraud risks. These steps improve the employee experience and allow frontline staff to focus on customer needs.
The financial services landscape will continue to evolve, along with customer expectations. Ultimately, open banking matters because it positions institutions for the future and allows them to respond to those changes with technology partners assisting them along the way.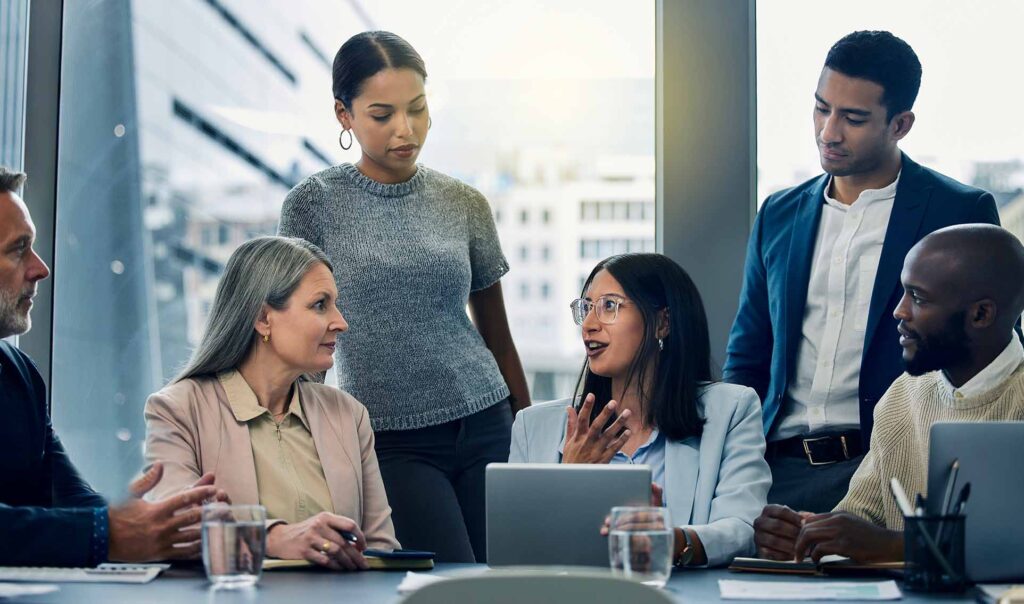 What about Banking as a Service?
Fintechs and other technology companies used to be considered almost entirely as competition in the banking space. However, the expansion of open banking has reimagined that competition as potential collaborators that can ultimately support the institution and the end consumer.
Opening bank data to third parties is increasingly enabling institutions to cocreate new financial products or enable nonbank organizations to offer their financial services. For these institutions, pushing open banking to its next step (BaaS) unlocks new markets or revenue streams.
The BaaS marketplace is complex and growing every day. But the general premise is simple – each player has something to bring to the table in the ongoing effort to create new customer experiences.
When providing BaaS, financial institutions function as experts in risk and regulation who trust their core service provider to offer traditional banking services to businesses, customers and other banks. That service provider operates as a facilitator that can assist in vetting other third-party technology providers. Each party gains revenue when consumers use these new financial products.
Technology companies bring their expertise in creating innovative product offerings through data and technology. Some technology companies exist specifically for the financial services industry (fintechs). Others provide services that are not specific to banking yet are beneficial to financial services, like cloud security, chatbots and data tokenization. Through BaaS, these companies gain the use of a financial institution's regulated infrastructure to sell their technologies.
The BaaS market is full of opportunities that financial institutions should keep an eye on. Likely, the next game-changing open banking applications will originate from the BaaS model.
Driving an Open Banking Strategy Forward
As with all significant decisions, research into an institution's particular open banking strategy and investments is critical. Financial institutions that wish to work with third-party technology providers must do their standard due diligence to qualify vendors. An open discussion with a core technology provider is an important first start, as they can advise about what they have available and what they are aware of on the market.
Consulting with peer banks about what they're already doing can also be a helpful way to determine what's next in an institution's open banking journey. Those that wish to offer new products from fintechs tailored to their customer experience can also track and join fintech incubator forums to understand how professional organizations are driving the open banking movement.
To learn the essential qualities of a core partnership that can position an institution's open banking strategy for success, refer to CSI's Definitive Guide to a Modern Core Partnership.
Shanda Purcell brings more than 25 years of business and product development experience to her role of Sr. Director of Open Banking in the Product Management area. She is currently responsible for working with and leading a team of dynamic and innovative professionals as part of CSI's Open Banking Initiative, which enables banks and partners to connect their current applications with fintechs and solutions of their choice, helping them stay relevant and competitive in the financial industry.